Dear Parents,
The second half of term has got underway with a flurry of activity and seems to have flown by, aided by fine weather and a full cultural and sporting calendar.
The Common Entrance week of exams finished today and we hope to be able to publish the final list of results for both the boys and girls next week. Next week the Upper Sixth post- Common Entrance programme starts in earnest. This week the boys who were not required to sit the exams have been taking part in a rollercoaster project. They were tasked with designing and creating models of their own rollercoasters. They had to produce a video advertisement and then present to the rest of the year group. Congratulations to the prize winners!
This evening sees the first part of our Shakespeare festival in Founders' Hall. The pupils in Upper Beta and Gamma between them are going to be performing scenes from Romeo & Juliet, A Midsummer Night's Dream and The Tempest.
We are waiting to see what Monday's announcement brings with regard to the possible easing of restrictions. We are hoping to be able to restart Assembly on 23 June. Field Day will certainly take place but we will have to wait for Monday to see what the restrictions will mean for spectators. It is the same situation for the Graduation Assembly.
Thank you to everybody for filling out our return to school questionnaire. We have had a very small number of people who were unable to return to school immediately after Half Term because they were required to isolate for one reason or another. Please do remain cautious at all times. Above all we want all of our pupils, staff and parents to have an uninterrupted end to the school year. Your best efforts in this are greatly appreciated.
There will be a secondhand uniform shop this Saturday in Founders' Hall. The shop will be open between 10am and 1pm. Please wear a mask inside Founders' Hall and observe social distancing.
Billings & Edmonds will be in Founders Hall on Saturday 26 June with their pop-up shop. This is primarily for parents of new starters in September, but it is open to all and Field Day t-shirts will be available.
Best wishes,
Richard Townend
Image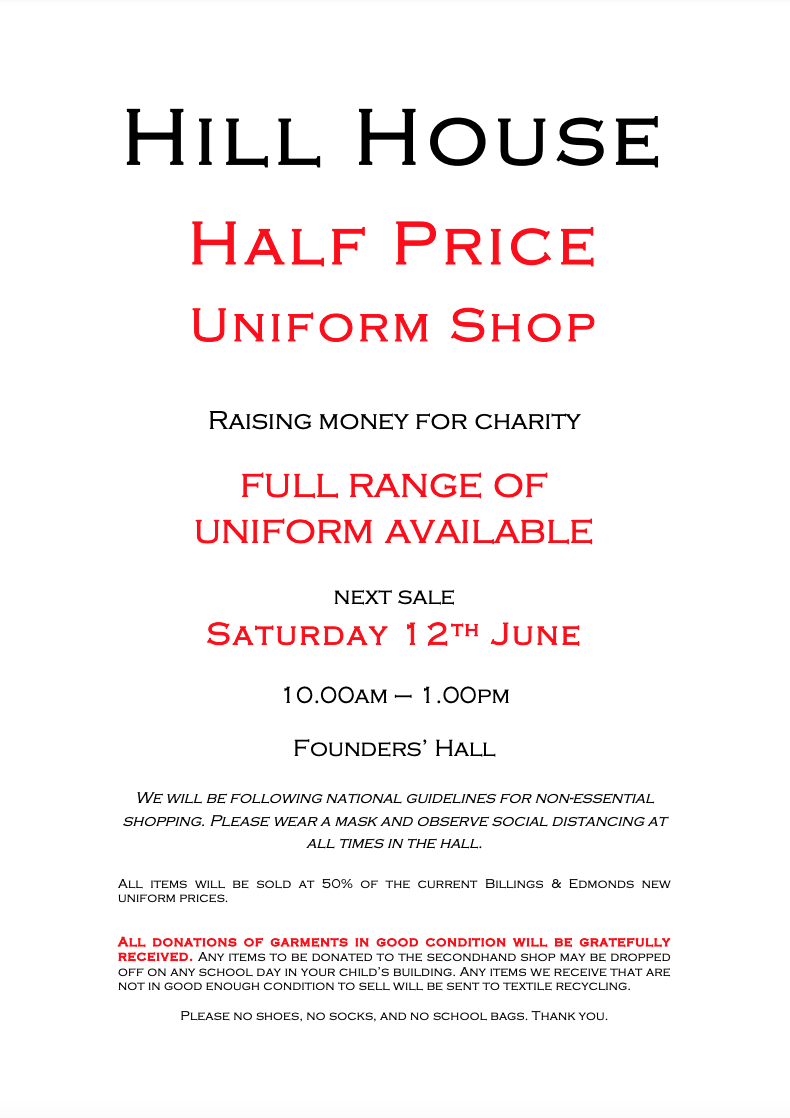 Image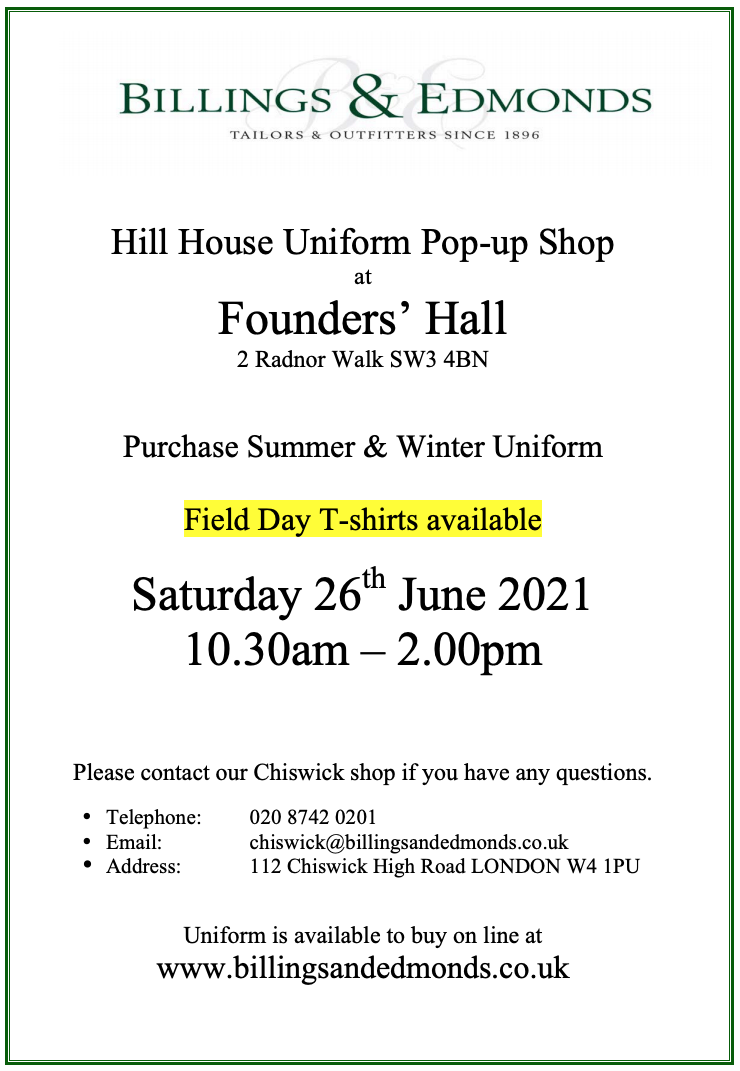 Click here to download a pdf of this newsletter